Intelligent Fast Dispensing Machine
It can be used in community healthy center, emergency pharmacy or comprehensive hospitals with small volumes of prescriptions.
It realizes intelligent process management of pharmacy medication storage, pickup, allocation and dispensing, improving the work efficiency of pharmacist and in the mean time reducing the errors of each process, ensuring patient's safety medication.
Use Intelligent Fast Medication Dispensing System to optimize pharmacy work flow, comprehensively improve medication storage, allocation and distribution.
RSSZY intelligent software system can perform data statistics and analysis for medication information to achieve accurate management of medication and to enhance the management level of pharmacy medication.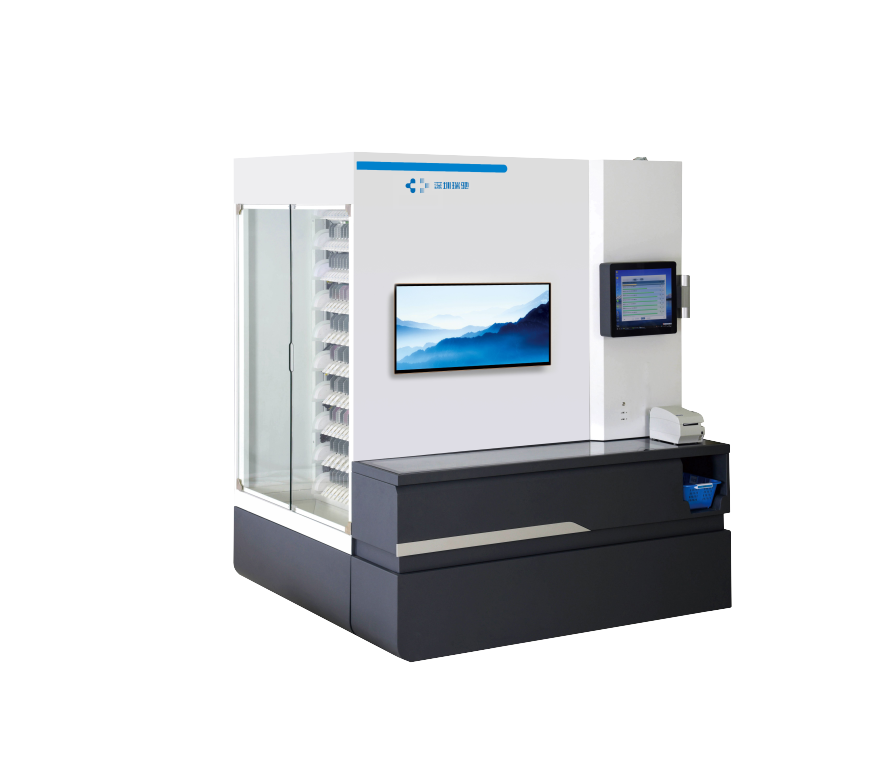 High Accurancy and Efficiency
Based on RSSZY's unique horizontal power-driven medication slot, a single device can store ≥ 300 types of packaged medications, with a storage capacity of ≥ 3000 packages, basically covering the medication usage needs of emergency pharmacies in community health centers or comprehensive hospitals with small volume prescriptions.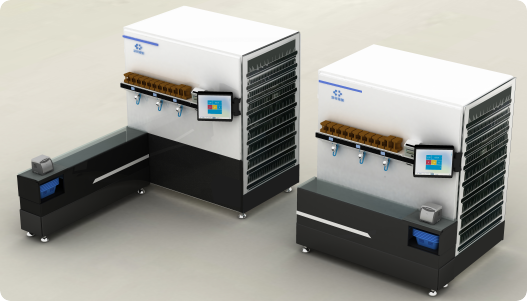 Modular Design
The number of dispensing units can be selectively configured based on the scale of medical institutions, supporting the upgrading and scaling of machines after their usage.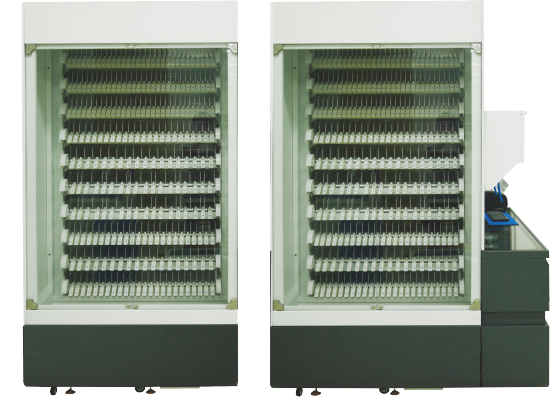 Fast Medication Filling
The use of handheld terminal PDA can achieve rapid medication filling, supporting multiple people to fill medications simultaneously. The rotating touch-screen can display the real-time storage status of medications in the equipment and quickly identify the storage location.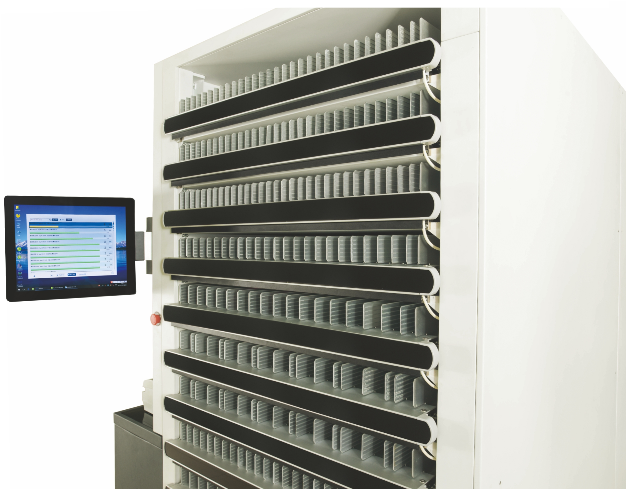 Disassembling Module (optional)
RSSZY has innovatively integrated the disassembling module into the dispensing machine, solving the problems of low efficiency and error dispensing of disassembling medications.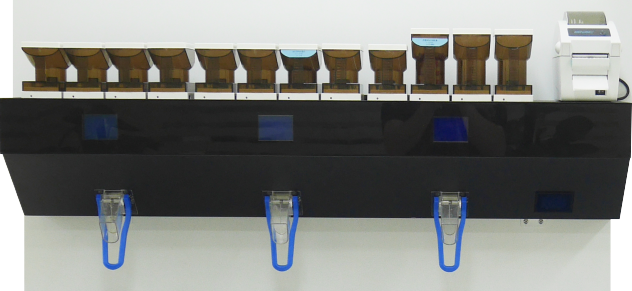 Self-developed Software
The dispensing system software independently developed by Shenzhen RSSZY has a user-friendly interface, supports customization and application upgrading, and can achieve real-time data interaction with the hospital HIS system. The dispensing system software controls the entire dispensing process, enabling digital real-time dynamic management of medication information such as real-time inventory, batch query, prescription tracking, inventory statistics, expiration date management, and real-time analysis of medicine shelf utilization within the dispensing system. The RSSZY Intelligent dispensing system software enables remote monitoring of equipment operation status and provides alarm prompts for certain abnormal situations. Any problems that arise in the software system can be resolved remotely.