Strengths
1st

Patients do not need to wait for medication pick up

The machine automatically receives prescription information, automatically performs medication dispensing, achieving zero waiting time for medication pickup.

2nd

Intelligent and convenient medication dispensing

The machine automatically dispenses medications, significantly reducing the workload of pharmacists and improving work efficiency.

3rd

Significantly improves pharmacy image

Centralized storage of medications improves space utilization, and rational layout of pharmacies optimizes pharmacy environment.

4th

Considerate and thoughtful medication services

Automated medication dispensing empowers pharmacists to provide effective medication services.

5th

The medication process is concise and clear

The system reads, analyzes, and processes information, simplifies workflow, and improves dispensing efficiency.

6th

Significantly reduces errors

By using dispensing equipment to complete the allocation and distribution work of pharmacy that is prone to errors, human mistakes are greatly reduced and the accuracy of the overall process is improved.
Advantages
Pharmacy

Quickly picks up medication, safely takes medication

1

Pharmacist

Makes up medication service efficiently

2

Patient

Optimizes process, improve environment

3

Management

Strives for excellence to reduce errors

4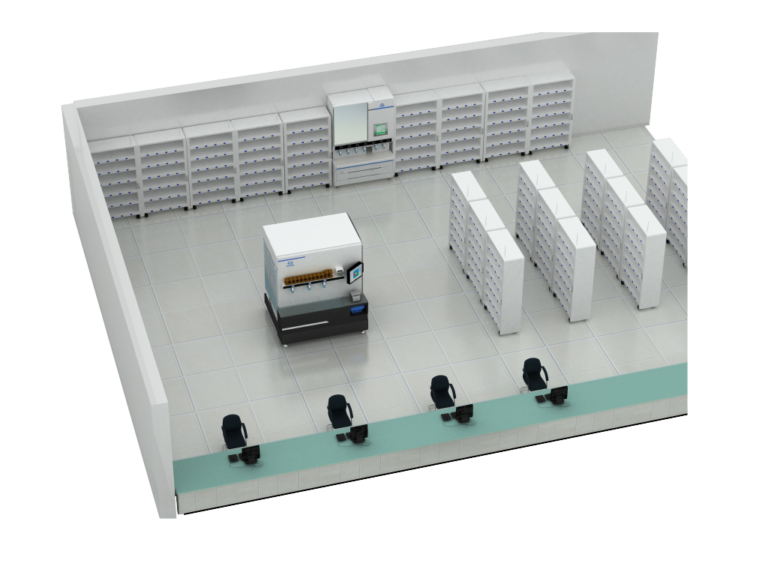 Pick up wrong medication caused by similar appearance and different doses of medications.
Deliver wrong medication caused by long walking distance and high work intensity.
Give wrong medication caused by pharmacist's night duty and one position with multiple abilities.
High accuracy, high complete prescription ratio, and high automation degree.
Let the pharmacists return to their job.
Strengthen the digitization and full process management of pharmacies.
Intelligent Fast Dispensing System
Pain Point
Advantage
Features
Based on RSSZY's unique horizontal power-driven medication slot, a single device can store ≥ 300 types of packaged medications, with a storage capacity of ≥ 3000 packages, basically covering the medication usage needs of emergency pharmacies in community health centers or comprehensive hospitals with small volume prescriptions.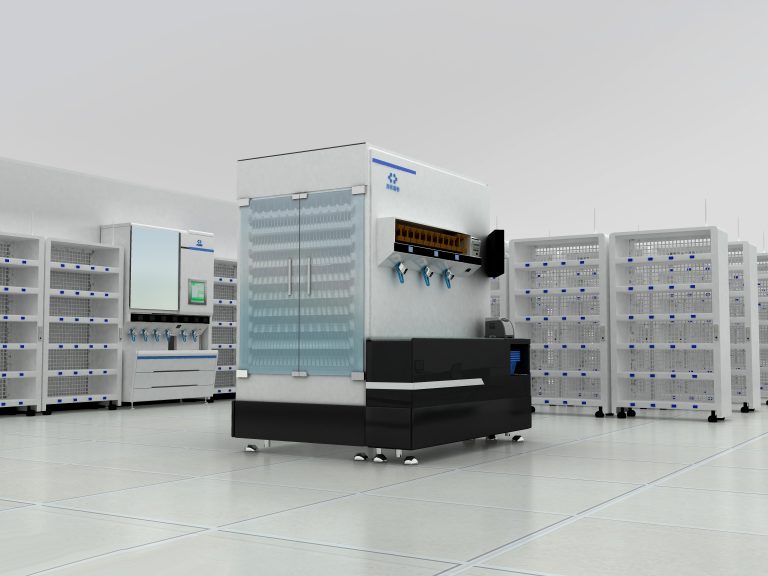 The number of dispensing units can be selectively configured based on the scale of medical institutions, supporting the upgrading and scaling of machines after their usage.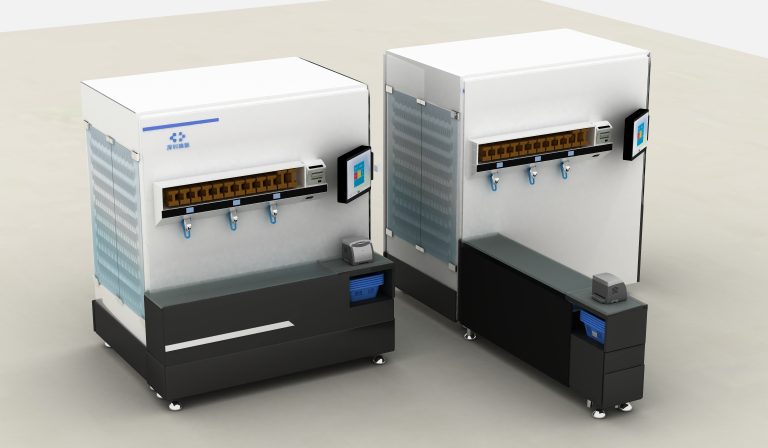 The use of handheld terminal PDA can achieve rapid medication filling, supporting multiple people to fill medications simultaneously. The rotating touch-screen can display the real-time storage status of medications in the equipment and quickly identify the storage location.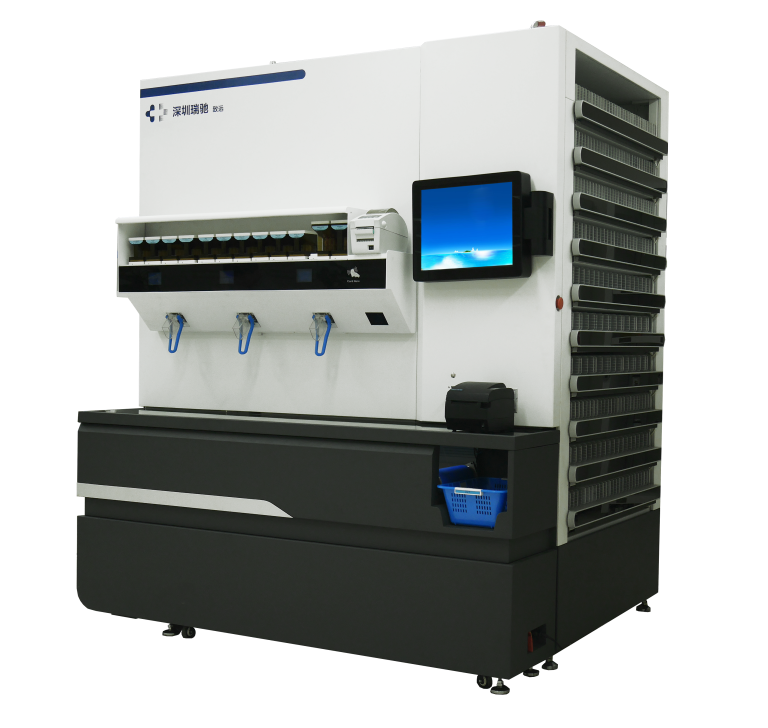 RSSZY has innovatively integrated the disassembling module into the dispensing machine, solving the problems of low efficiency and error dispensing of disassembling medications.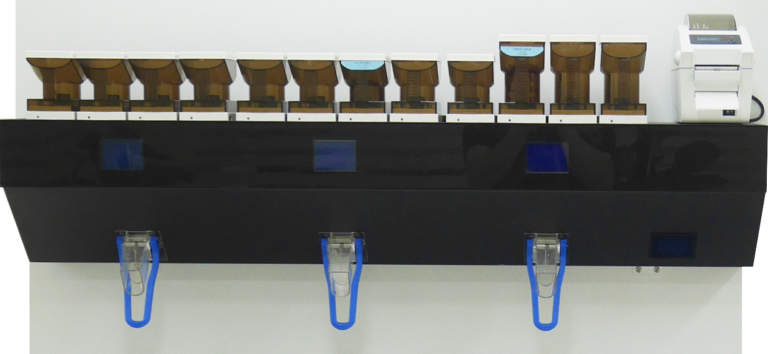 The software has an user-friendly interface and can achieve real-time data interaction with hospital HIS system, controlling the overall dispensing process. It can achieve digital real-time dynamic management of medication information such as real-time inventory, batch query, prescription tracking, inventory statistics, validation period management, and real-time analysis of medication shelf utilization within the dispensing system. The software is monitored at real time throughout the overall process and alarm occurs to remind certain exception situations.