Strengths
1st

Patient medication safety and hygiene

Oral medications are sealed and packaged in professional medication pouchs to avoid medication contamination.

2nd

Accurate medication dispensing

The machine automatically packages and corrects errors, and pharmacists only need to verify to ensure the accuracy of dispensing.

3rd

Lean and standardized medication management

The system can manage the variety, quantity, import and export medication information, and validation date of stored medications, track medication batch numbers, and implement lean management.

4th

The dispensing process is concise and clear

The system reads, analyzes, and processes prescription information, simplifies workflow, and improves dispensing efficiency.

5th

Stable and suitable management environment

The dehumidification system ensures a stable storage environment for medications, prevents medications from humidity, and ensures that medication performance not affected.

6th

Significantly improves pharmacy image

Centralized storage of medications improves space utilization, rational layout of pharmacies optimizes pharmacies environment
Advantages
Pharmacy

Optimize process, improve environment

1

Pharmacist

Accurate dispensing, rapid packaging

2

Patient

Sealed packaging, transparent information

3

Management

Lean management, reduce losses

4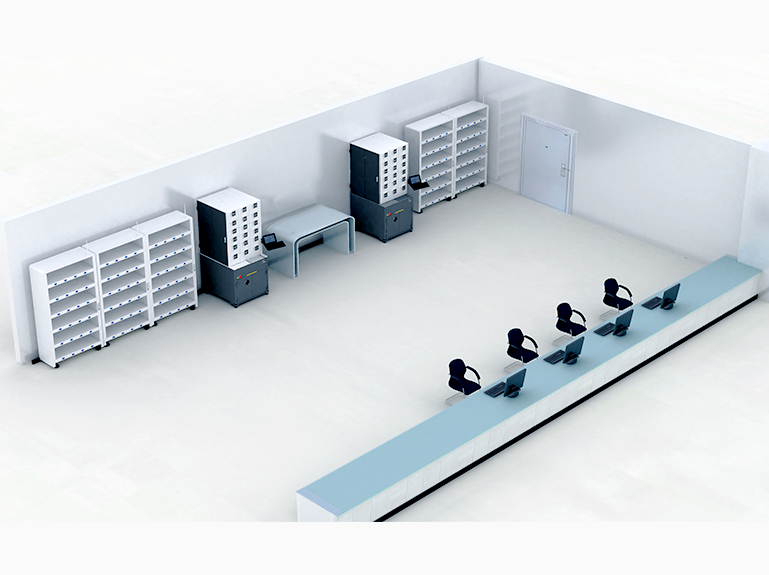 Pharmacists manually allocates medications with high work intensity, and the dispensing mode is cumbersome and prone to errors.
Placing open cups for oral medications by patients is prone to cross contamination.
Disordered environment, low space utilization, and non-standard medication management.
High medication loss rate, subjective control of medication inventory.
Accurate dispensing, rapid packaging.
Sealed packaging, transparent information.
Lean management, reduce losses.
Inpatient Pharmacy Automation
Pain Point
Advantage