Automatic Medication Basket Granting System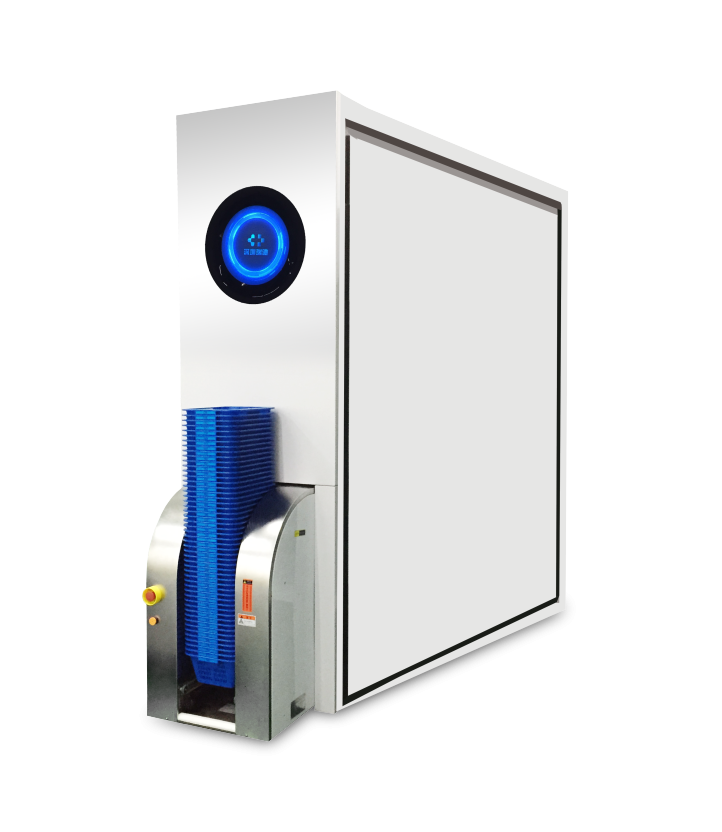 The automatic granting system is physically connected to the intelligent dispensing machine, and the intelligent medication basket can automatically receive the medication packages dropped from the intelligent dispensing machine.
Maximum 90 intelligent medication baskets can be stacked up, basket can be added during the system operating.
Intelligent medication basket performs prescription information binding and wireless charging in medication pickup waiting area via the granting system, and judges the completeness of prescription medications.