Intelligent Medication Shelf
The storage and dispensing reminder of non machine stored medications can also be used as intelligent secondary medication storehouse cooperating with outpatient dispensing machine, monitoring the medication quantity in the shelf in real time to ensure the high efficiency and accuracy of medication replenishment.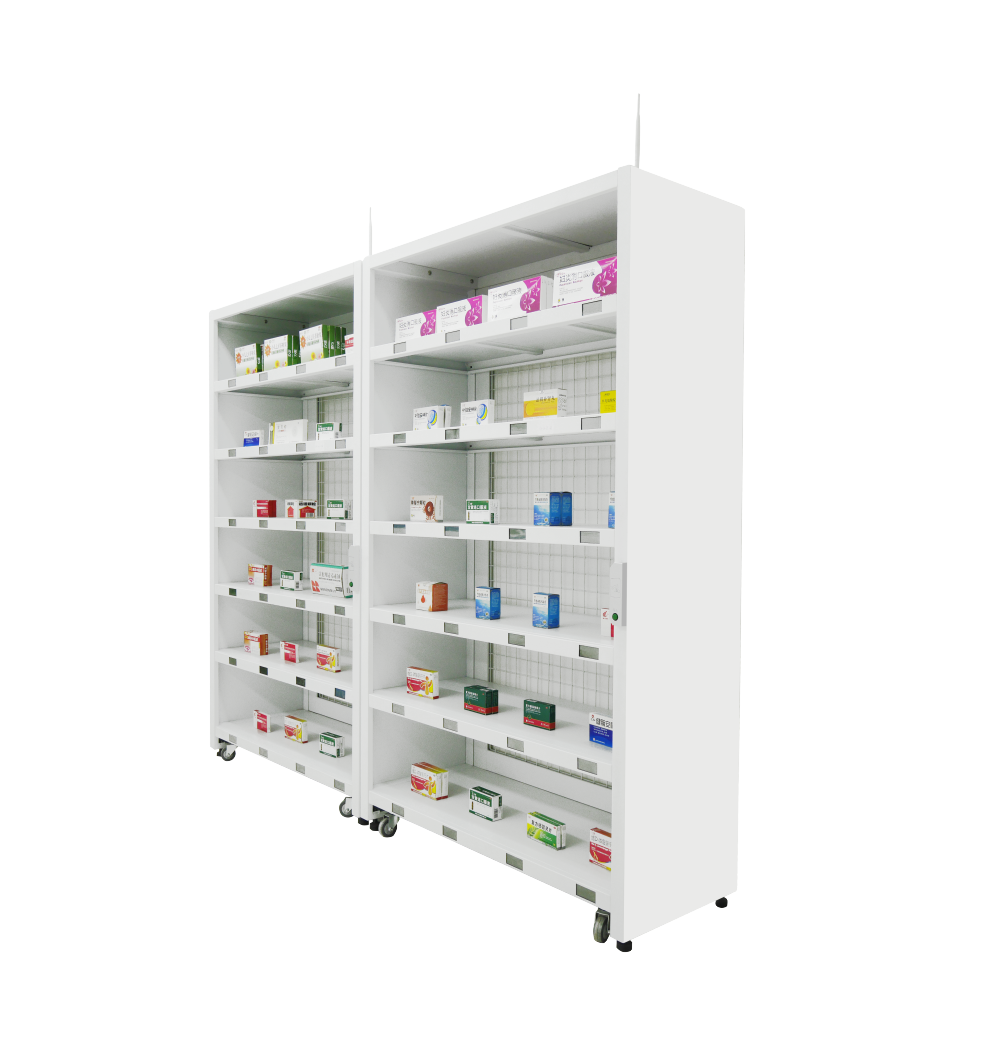 Intelligent medication shelf can be lighting to display the quantities of all needed medications, one intelligent medication shelf can support 24 types of medications.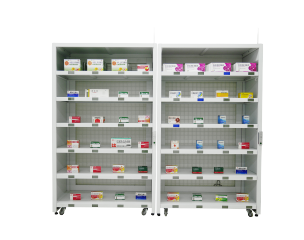 Intelligent secondary medication storehouse is composed of multiple intelligent medication shelves which can be connected to outpatient medication dispensing system in real time.

When the quantity of one medication is fewer than predefined warning value, then only the corresponding LED screen will be lighting directly to display the quantity of medication, notifying the pharmacist to provide supplemental medication conveniently and quickly.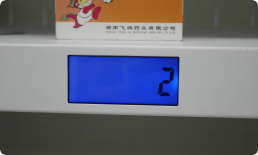 Intelligent medication shelf can display the LED light to remind the pharmacist the deficiency degree of that medication in dispensing machine.